Rough Cleaning
The first cleaning after mayor construction activities are done. On this stage of the construction process, it is assumed that still some minor construction activities will occur. The purpose of the Rough Cleaning is to help construction management identify errors, damages on surfaces, as well as to help with the overall presentation of the project.
Highlighted Services
• Removal of all flooring protection
• Clean floors
• Wash bathrooms, kitchen, cabinets
• Complete dusting of surfaces
• Quick wash of windows, frames and tracks
Construction Final Cleaning
When construction activities have been finished. The purpose of the Final Cleaning is to help construction management present the final project
and deliver it ready for occupancy. The needs of the cleaning vary depending on the phase of each project, such as phases, inspections and turn overs.
Highlighted Services
• Detailed full cleaning
• Flooring first maintenance directed by manufactures
• Pressure washing
• Carpet cleaning
• Concrete and marble polishing

Touch Up or Punch List Clean up

After officials' inspections, architect-owners Walk Throughs, the project needs some additional cleaning, minor touch ups or detailing.
Highlighted Services
• Light dusting
• Glass spot cleaning
• Floors spot clean
• All surfaces light clean-up
• Stainless steel polish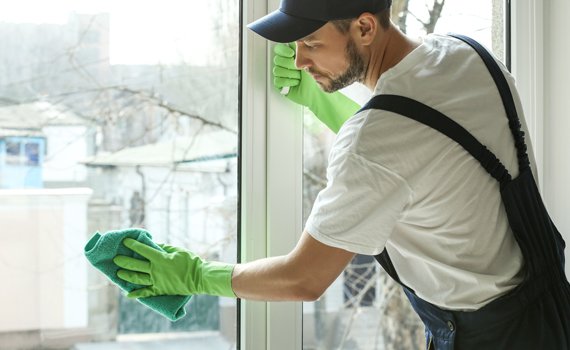 Construction Window Cleaning

With an extensive training in glass composition and coating, CCMS specializes in construction glass cleaning during any construction phase.
Highlighted Services
• Glass protection - Armour Guard
• Protection removal - Blue Max, Armour Guard
• Excess material removal form glass
• Wash and polish glass
• Water calcification removal


Armor Guard Protective Coating

CCMS' Armor Guard Protective Coating solutions protect surfaces during construction or remodeling. Ideal for covering windows, mirrors, bath enclosures and flooring in commercial buildings. With our proven peelable protective coatings, your finished product will look pristine when construction is finished. Our coating solutions are built to stand up to the harshest climate and working environments including oceanfront and coastal locations.
Highlighted Services
Works on glass, granite, marble, travertine, quartz and most non-porous surface's

Protection from UV, Water & Physical Damage up to 3 years

Spray or Roll-On for complete shape-to-product (ex. windows)

VOC & Solvent Free, creating a non-adhesive bond

Flooring Initial Maintenance

Our technicians have the expertise and technology to apply to your floors the necessary treatments to ensure the right processes are done in compliance with the manufacturers' warranty.
Highlighted Services
• Vinyl
• Terrazzo
• Wood
• Concrete
• Tile and more

Waste Removal

Demolition, construction and insulation debris removal. With our fast response and flexibility, CCMS is committed to helping you meet the urgent demands of every construction and demolition project, maximizing your schedule and cost efficiency.
Highlighted Services
• Demolition and construction debris
• Insulation debris
• Roofing debris
• Flooring debris
• Bulk pick up