High-rise window Cleaning
CCMS high-rise cleaning technicians aim higher to surpass your high expectations. Our team is certified to operate the most advanced lift equipment, such as atrium lifts. We will listen to your unique needs and recommend the best custom solutions, always with the highest standards of quality and safety.
Highlighted Services
• Bonsun chair
• Hydropower window cleaning system
• Robotics-Drones
• Lift equipment
With our state-of-the-art wet/dry cleaning equipment, CCMS will access the Hard-to-Reach surfaces to eliminate dust, pollen and leaves. With proven results in airports, churches, factories, warehouses, hotels, museums, and retails stores and high ceilings, we guarantee to deliver your next challenging project to your total satisfaction.
Highlighted Services
• High windows and tall walls
• High exposed ceilings and crown moldings
• Ductwork and AC grills
• Gutter Clean up
• Reports (video and photos) with Sky CAM waterproof camera with infrared night vision for ongoing monitoring.
CCMS supports sustainability! Solar panels need specialized expertise to clean and maintain them. They get covered with dust, pollen, sand, dirt, bird droppings, and weather inclemency, which can make them lose up to 50% energy efficiency. CCMS uses deionized water (not abrasive, free of metals and hard solids) to clean solar systems to bring them back to full capacity and protect your long-term investment.
Highlighted Services
• Harmless
• Sustainable
• Safe
• Free water solids
• Efficiency Improved
Love at first sight! Give your customers a great first impression with sparkling floors. CCMS uses the latest technology and trained technicians to clean, protect and maintain your floors. We work in all surfaces (tile, wood, concrete, etc.). Your floors will stay beautiful and resistant for years to come.
Highlighted Services
• Stripping and waxing
• Grout cleaning, seal and polish concrete
• Hard floors solutions
• Carpet cleaning and pressure washing
• Clean and polish stone floors
• All surfaces (Wood, Travertine, Terrazzo , Concrete and Vinyl)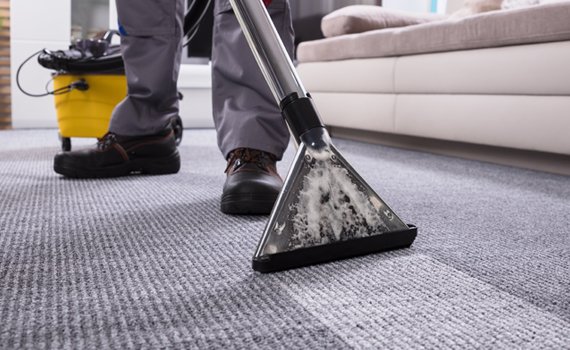 CCMS uses the most modern technology to deliver deep carpet cleaning. Your carpet will look like new, smell great, and last longer. We offer new, environmentally friendly methods to maximize a healthier environment for your business and home.
Highlighted Services
• Bonnet system
• Encapsulation cleaning systems
• Dry carpet cleaning
• Steam cleaning
• Spot cleaning
• Rugs
Pressure washing is an effective method to remove debris, dirt and stains caused by weather damage. We are experts in applying water pressure in any surface, including decks, brick, and concrete among others. They will look spotless, like new!
Highlighted Services
• Airports, rail, bus terminals
• Service stations & convenience stores
• Bank & fast food drive-thru lanes
• Vehicles and equipment
• Other types of challenging surfaces
Waste Removal

Do not waste your time looking elsewhere! CCMS has a long-standing experience in demolition, construction and insulation debris removal. With our fast response and flexibility, we are committed to helping you meet the urgent demands of every construction and demolition project, maximizing your schedule and cost efficiency.
Highlighted Services
• Demolition and construction debris
• Insulation debris
• Roofing debris
• Bulk pick up
• REO - Bank owned real estate

Ultimate Prevention™

Protect your facility with a revolutionary system that helps eliminate pathogens like never before! CCMS's Ultimate Prevention™ is a sterilization cleaning procedure that disinfects, sanitizes, and deodorizes all surfaces; carpets, walls, bathroom fixtures, furniture, fabrics, food contact areas, HVAC systems, playrooms, locker rooms and more. CCMS's ultimate cleaning solution will purify your commercial or residential environment, kill mold and mildew, and eliminate odors.
Highlighted Services
Kills 99.9% of bacteria and viruses in 5 seconds

Disinfectants against cold and flu viruses, MRSA and norovirus in 2 minutes or less

Inhibits the growth of mold and mildew for up to 7 days, eliminating odors

Sanitizes soft surfaces as a proven allergen eliminator


Armor Guard Protective Coating

CCMS' Armor Guard Protective Coating solutions protect surfaces during construction or remodeling. Ideal for covering windows, mirrors, bath enclosures and flooring in commercial buildings. With our proven peelable protective coatings, your finished product will look pristine when construction is finished. Our coating solutions are built to stand up to the harshest climate and working environments including oceanfront and coastal locations.
Highlighted Services
Works on glass, granite, marble, travertine, quartz and most non-porous surface's

Protection from UV, Water & Physical Damage up to 3 years

Spray or Roll-On for complete shape-to-product (ex. windows)

VOC & Solvent Free, creating a non-adhesive bond

Flooring Initial Maintenance

Our technicians have the expertise and technology to apply to your floors the necessary treatments to ensure the right processes are done in compliance with the manufacturers' warranty.
Highlighted Services
• Vinyl
• Terrazzo
• Wood
• Concrete
• Tile and more

Waste Removal

Demolition, construction and insulation debris removal. With our fast response and flexibility, CCMS is committed to helping you meet the urgent demands of every construction and demolition project, maximizing your schedule and cost efficiency.
Highlighted Services
• Demolition and construction debris
• Insulation debris
• Roofing debris
• Flooring debris
• Bulk pick up